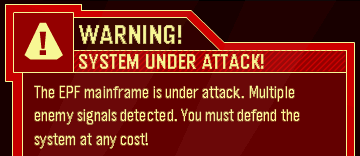 ATTENTION ELITE AGENTS! The Elite Penguin Force system is under attack! Head to the System Defender station immediately to play this new level!
And guess who's behind this attack...
HERBERT
!
This level is 47% out of 100% difficult. Eh, that's not bad.
After you complete the level, you get this "Herbert Attack" stamp.
Good luck agents! Lets take Herbert down!
Click here
for System Defender cheats.
—Cena12121, www.TeamClubPenguinCheats.blogspot.com